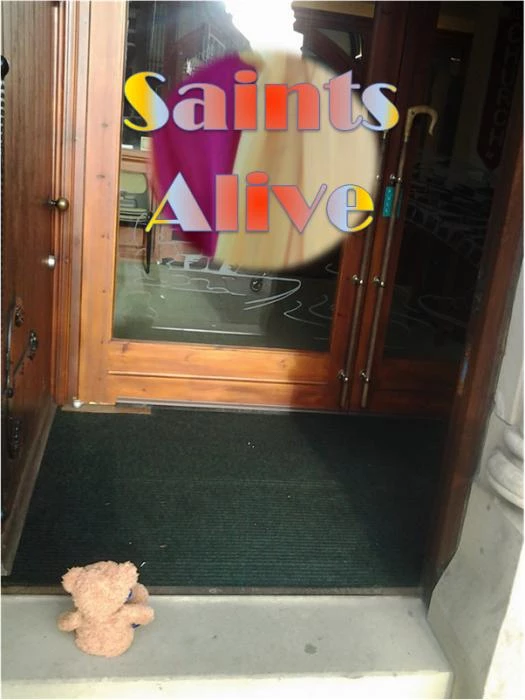 Roger Jones musical 'Saints Alive' was brought to life at Stokesley Methodist Church by a choir of 30 voices conducted by Helen Weighell. The singers were gathered from members of Stokesley Methodist Church choir and friends from other churches in the area.
The event was originally planned for the following weekend that included the Royal Wedding and the FA Cup Final. To avoid clashing with these and other events planned over the weekend, the performance was moved to Wednesday 16 May. This turned out to be a good move as many people were able to gather to hear the stories and listen to the music. The tunes were catchy and we were invited to join in with the words on the sheet. We had to watch the conductor for our cue to join in. This wasn't easy for me, being small and sitting at the back, so I just watched others to see what they were doing.
Rev Andrew Robinson led the Bible readings that formed the story along with the music. As well as congregational singing, there were solos and group performances. The words and music were stirring. My favourite piece was 'We're brothers and sisters'.
There was an encore of the final song while a collection was taken for charity. Helen was presented with flowers recognising the work she had done to bring this performance together. It also happened that several members of the choir were celebrating their birthdays so everyone joined in singing 'Happy Birthday'. After the performance, we were all invited to make our way to the back hall to continue share together as brothers and sisters over refreshments!