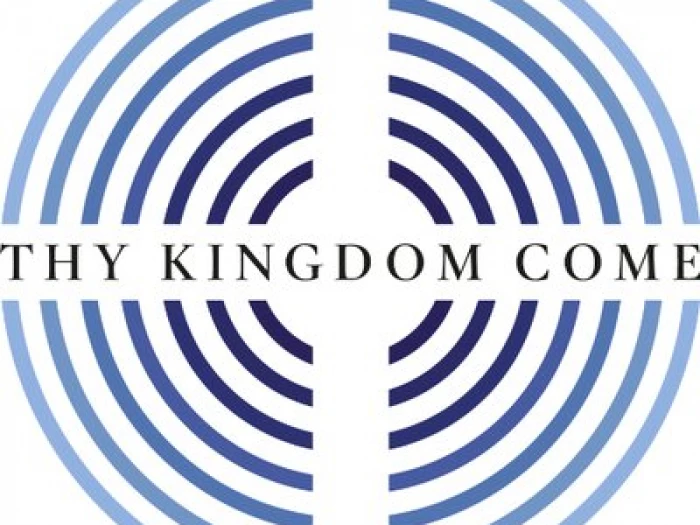 Circuit activities for Thy Kingdom Come
District
As part of Thy Kingdom Come a set of daily reflections is being prepared by ecumenical leaders, including our District Chair, Revd Richard Andrew, from across the North East. These reflections are being hosted on the St Thomas, Newcastle website the beginning of Thy Kingdom Come. The reflections can be accessed at https://stthomas.church/thykingdomcome.
Great Ayton
Prayer Ribbons for Thy Kingdom Come
Last year Great Ayton churches had a wonderful time joining in the global prayer initiative 'Thy Kingdom
Come' with the other churches in the village and the community. An amazing number of ribbons were tied on Suggitt's railings. We're teaming up with TKC 20 again this year, but because times are different, we're tying ribbons or strips of fabric on our homes instead so that they're visible to passers-by.
Please join in with this but do make sure that they are safely within the boundaries of your own home. Say a quiet prayer as you feel led, such as for a loved one, those struggling with illness, our families, friends, and those working on the front line of the current situation.
Romans 12 v 12: Be joyful in hope, patient in affliction and faithful in prayer.
God calls us to share his love in the community through prayer and action.
Stokesley
As part of Thy Kingdom Come Stokesley will be praying for the streets of our town and outlying villages and communities. Prayer requests can be sent to stokesleymethodistprayers@gmail.com. All will be anonymised to protect your identity unless you are happy for us to share. Let us know which street you're from. Please share with family, friends and neighbours.
For full details of streets and dates of prayers please visit the Stokesley Circuit Facebook Page
Hutton Rudby
As part of Thy Kingdom Come, each day there is selection of readings and prayers led by our clergy and members of the three churches in the Hutton Rudby LEP which is scheduled to broadcast on Leven Online's YouTube Channel at 10am each day for the next 10 days up to Pentecost. You can watch 'live' or catch up when you can.
This can be viewed via theReligious section